In addition to the benevolent outreach Soroptomist International performs worldwide, we also see to a variety of worthwhile local projects.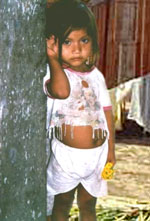 Amazonia Water Project - Provide funding to the Association Promoting Education and Conservation in Amazonia (APECA ) to continue the education and training of local residents who will build and maintain Water Collection Units in the Fernando Lores district of Amazonia Peru.


Breast Cancer Survivor Assistance Project - Work with the local American Cancer Society and other Soroptimist clubs in District 4 to provide patient transportation to appointments, and distribute cancer education information to hospitals, doctors offices and clinics. More projects are in the planning stage


Domestic Violence Prevention – Our club works with the Women's Justice Center who provide bilingual service to women and children who are victims of Domestic Violence and sponsor other community education programs dealing with domestic violence prevention such as the Sonoma County YWCA Domestic Violence Services outreach to women and youth.


Earle Baum Center of the Blind –- Provide hands on support at their summer picnic and October fundraiser by setting-up and monitoring their Silent Auction tables.


Family Support Center – Room sponsorship includes furnishings and supplies as well as Christmas presents for our room residents each year.


Fire Safety Trailer – Soroptimist International of Santa Rosa replaced their first specially equipped mobile house donated to the Sonoma County Fire Chiefs' Association with a newer trailer unit. The latest model demonstrates how to survive during earthquakes as well as fire. Over 50,000 children have learned fire safety and prevention through these "house" tours. (pictures-click here)


Scholarships – Provide educational scholarships totaling $7500 for high school seniors and continuing college students at the local community college and university. A Masters Degree scholarship is granted to women pursuing specialized degrees.


Soroptimist Transition House –- Partner with the Inter Faith Shelter Network, providing the initial 6 months housing costs to establish a Transition House for up to eight previously homeless women residents, and provide ongoing social and mentor support. (pictures-click here)


Women's Opportunity Awards – A Soroptimist award that clubs across our Federation give each year to women re-entering the workforce for vocational training or education. Club winners may receive additional awards at Region and Federation level up to $10,000.


YWCA Safe House – Furnishings and supplies are provided to support domestic violence victims seeking shelter in a safe environment to escape their abusers.


And many other Special Projects that may arise during the year.